----------->
----------->
----------->
----------->
Thursday, February 05, 2009
HELLO!!!!!!!
like WOW sombody is blogging after more than 1/2 a year!
& i wonder who this AWESOME person is!
lol. so i was looking & clearing my pictures.
memories of 07b5 flashbacked & i went to the MI folder.
whao! SO MANY PHOTOS!!!
did we like take pictures every other day? HAHA!
memories triggered.
there was a plaster day.
there was a tie day.

..and many other named days: orange day! 
cant remember what else:D
there was a sentosa day
..when we tried to get a nice jump shot!
there were weird things we (they) do.
i remember watching a GORY show through my fingers.

there was a FIRST time

...when all the photos started.
there were class chalets.
...when we talked, rot & stayed up the whole night.
there were random shots and funny teachers!

...i forgot our gp teacher's name! LOL.
...basketball playing!
...MR HO HO HO.
...our business teacher is so cool.
i would say, 
we've had so many so many good time.
still,
there's not enough.
and,
WE SHOULD CREATE MORE!
i dont think i have all of B5's pictures.
& for reminiscense sake, please go DIG up all!
please do upload it to 
http://picasaweb.google.com/
username & password - GET FROM ME!
jc people i know you are FREE!
poly people i know you are GOING TO BE FREE!
with love.
*10:37 PM

Friday, June 20, 2008
HELLLLLLLLLLLLLLLLLLLLLLLLLLLLLLLLLLLO
class.
the blog is finally updated.
YEAAAAAAA
HORRAYYYYs MANNN
hahaha YESS i can hear loud cheers at the background
thank you thank you...
okok enough of your applause.
settle settle...
settle down people.
security please take control of the situation
everyone settle down, take a seat while i blog
breathe....
no need to over react.
hahhahaaaha
rmb the conversation we had last night?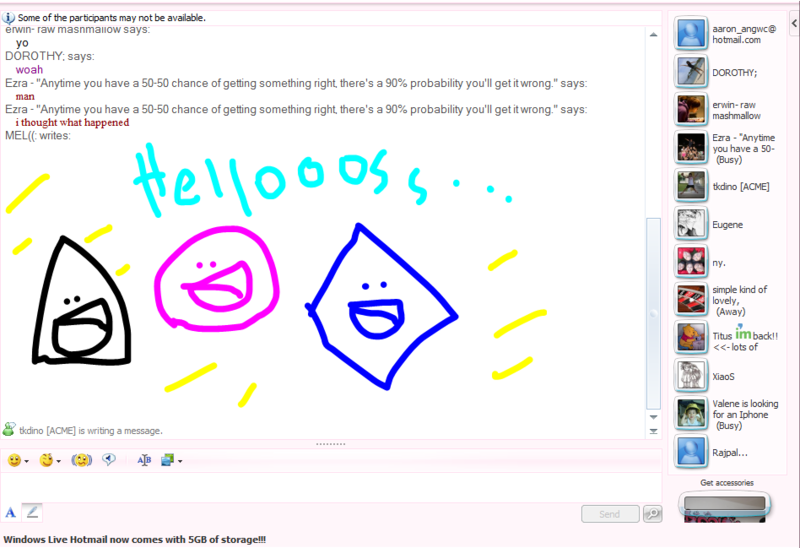 was reading the history of our mass conversation
found this part super super no link LOL
mel:
maple damn fun.
ezra:
i dont play maple, i play WoW =D
janet:
i dont play maple. i play hockey.
ezra:
i dont play hockey, i play Football =D
valene:
i dun play football. i play touchrugby(usedto)
rag:
i play rugby not touch
nicole:
I PLAY THE CLARINET!
ezra:
is dragonboa considered playing? =/
nicole:
and i used to play maple haha
lolll
i thought we were supposed to discussed about class outing..
ANYWAY,
theres this part...
tkdino [ACME] says: "n dont be late!!!"
xiaoS says: "ya dun be late"
lol janet and xiao shen.
1pm sharp.
there were only 3 angels (ezra, allan,mel) at the mrt station waiting patiently for the rest to arrive hahahaa minutes later ....followed by doti, gina, teetuuu's,erwin, valene and janet. and we went to manhattan fish market for lunch(:
slurp.
soon, darren, ken and eugene arrived...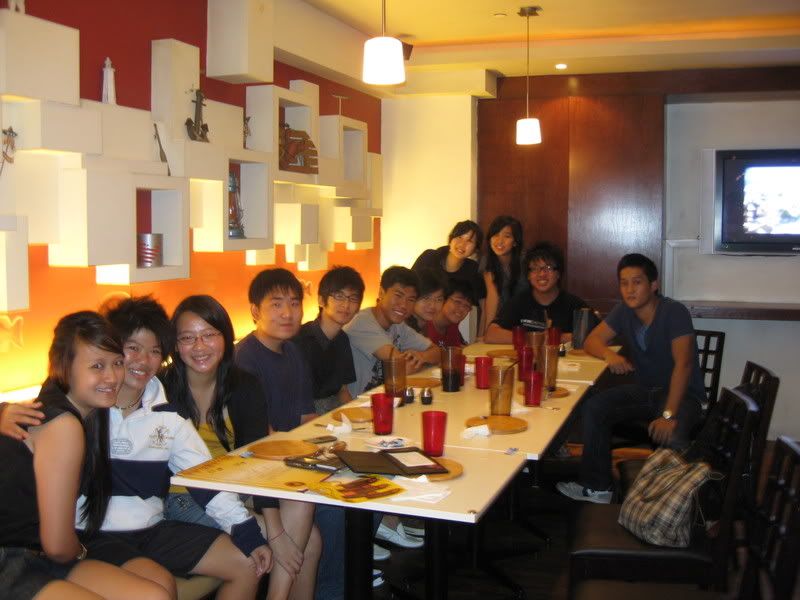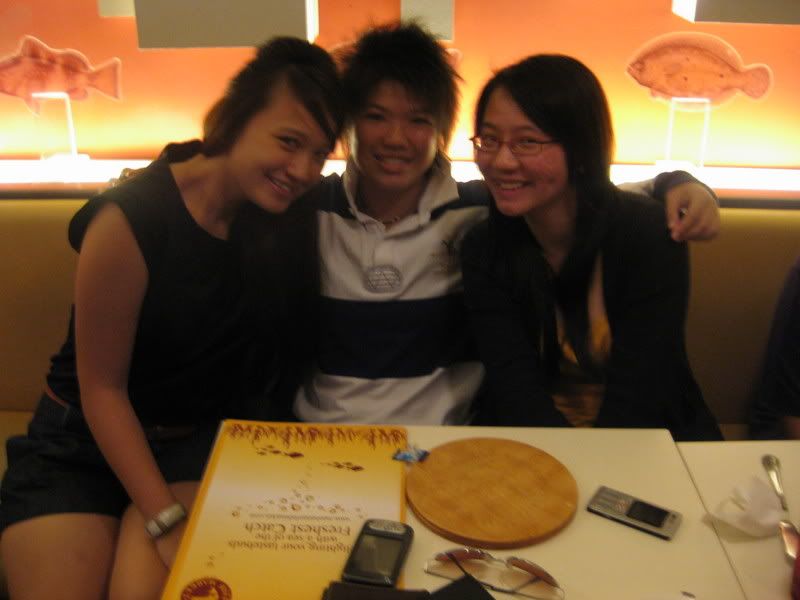 jiak jiak jiak.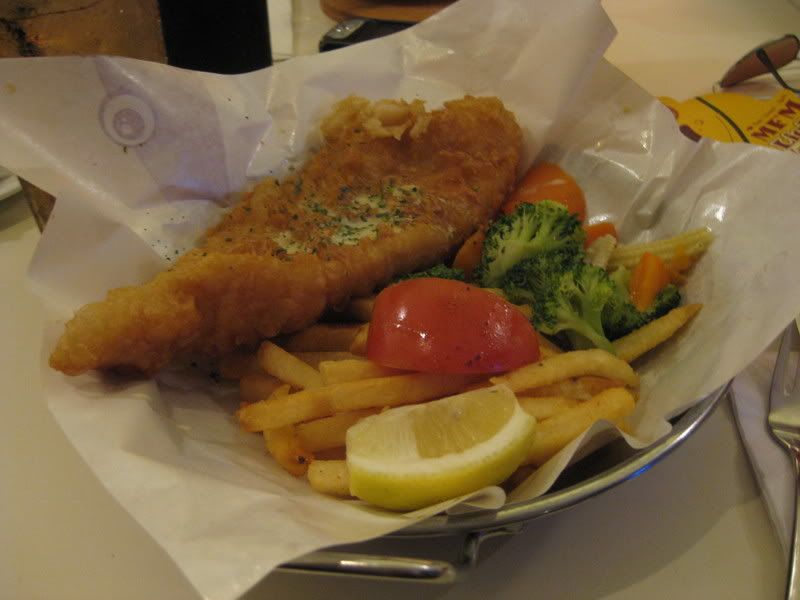 Janet's driving skills. supsupgood.
valene's sense of direction even better XD
with their combine powers, we safely touched down to bugis's mind's cafe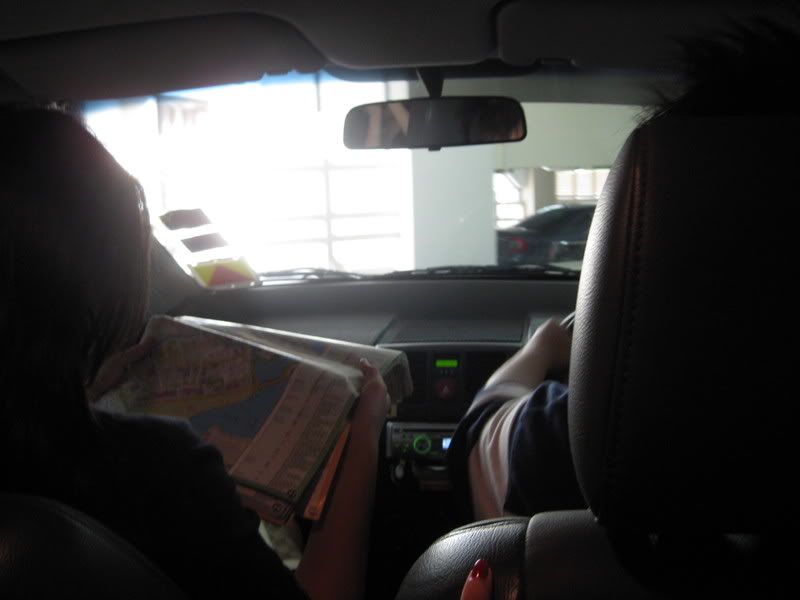 our dear mr titus shared with us a very interesting story bout his senior in NS.
(senior right? or someone .. ok la someone)
theres this part, where u have to shout something reall FIERCE and throw the granite.
hahaha
and
the
someone
shouted "go pikachu i chooose you!!!"
.....
LOLLLL
in the end, he got to serve detention!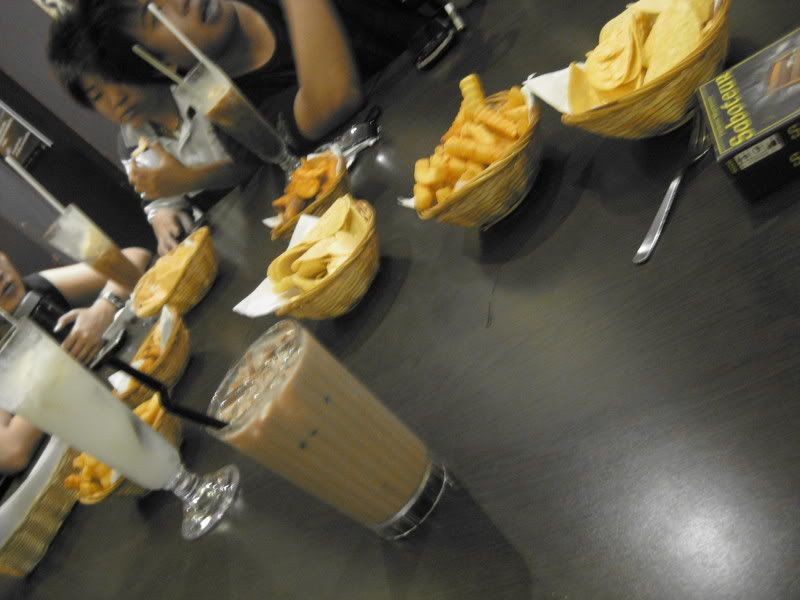 we play and eat
eat and play
play and drink
drink and crap
crap and laugh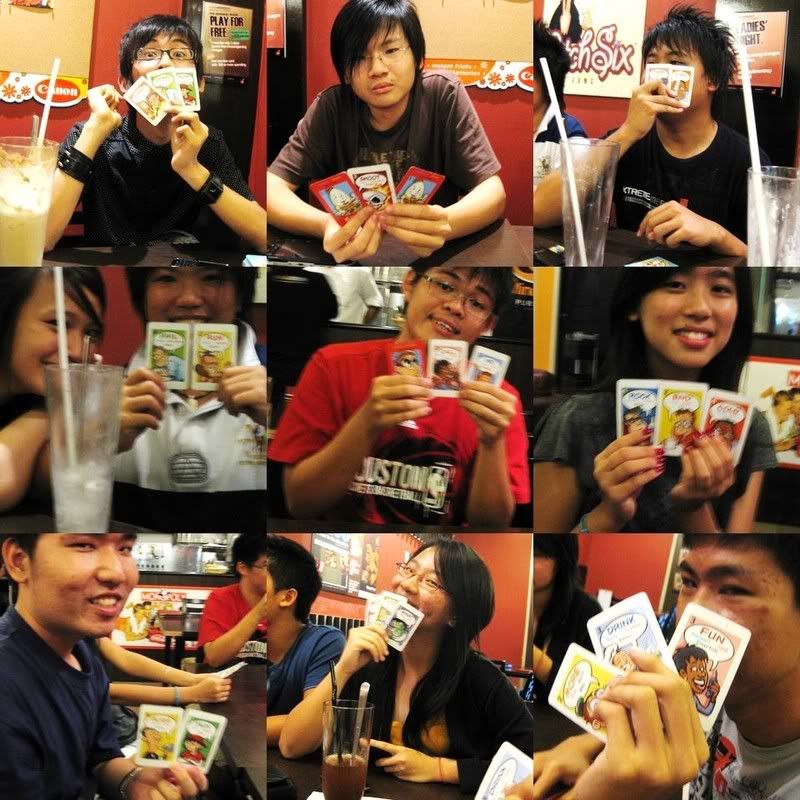 just to share with the class
new word formed: doti syndrome(adjective/verb/noun XD )
1. moving or proceeding with little or less than usual speed or velocity: a slow train.
2. characterized by lack of speed: a slow pace.
3. taking or requiring a comparatively long time for completion: a slow meal; a slow trip.
4. not prompt, readily disposed, or in haste (usually fol. by to or an infinitive): slow to anger; slow to take offense.
ok la and 5. sweet and nice (: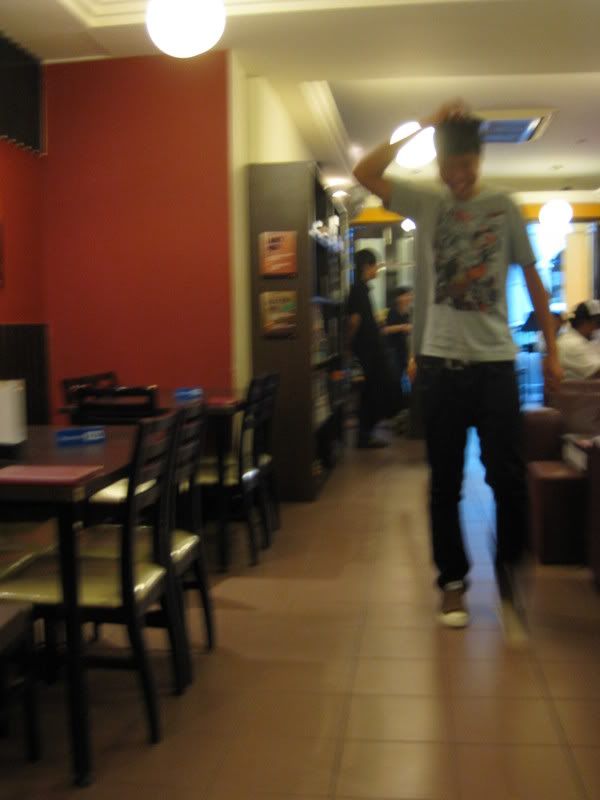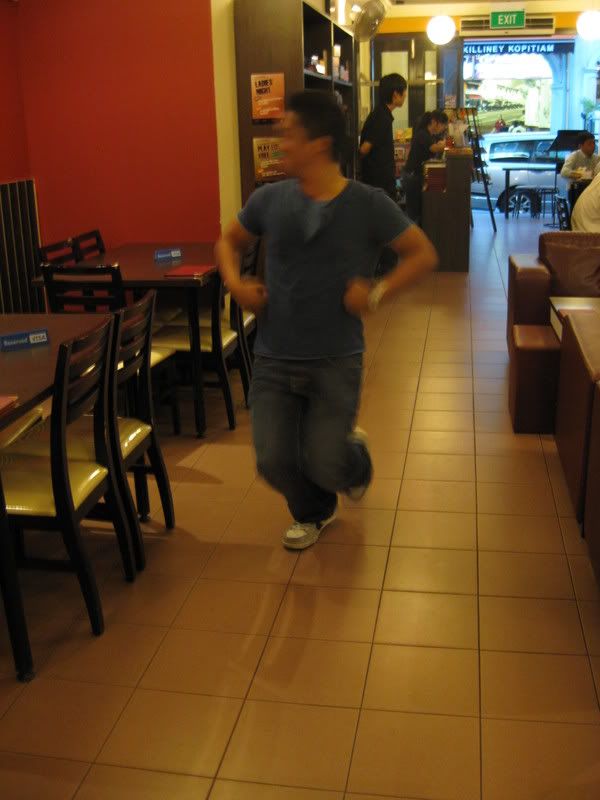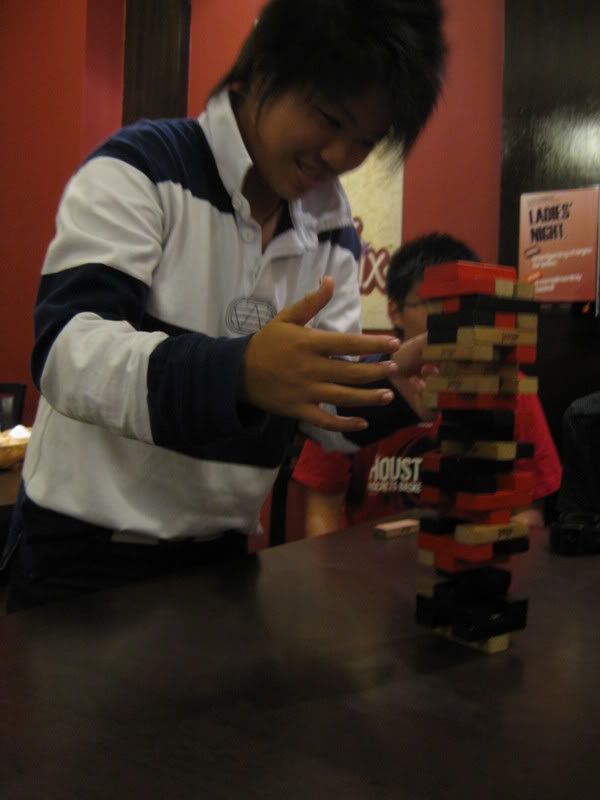 we do miss elione!!! ewery single ONE.!!!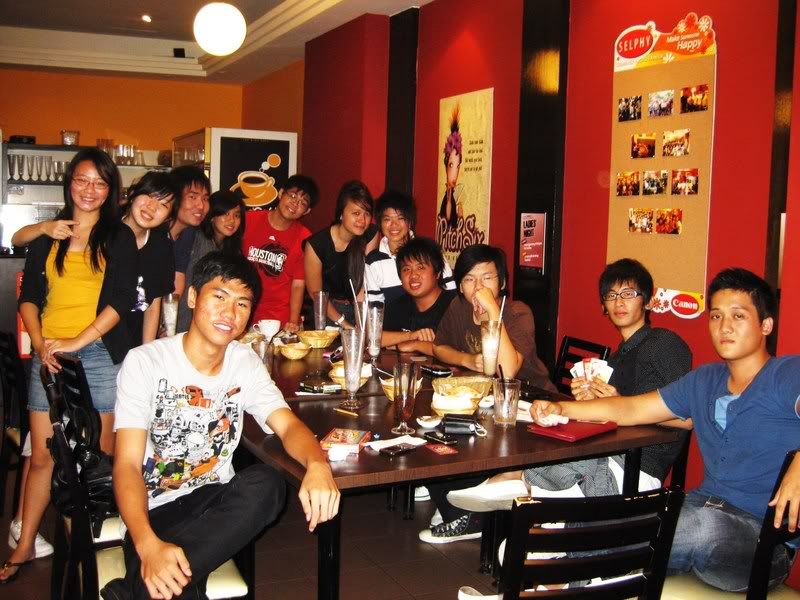 thanks organizer , valene ((: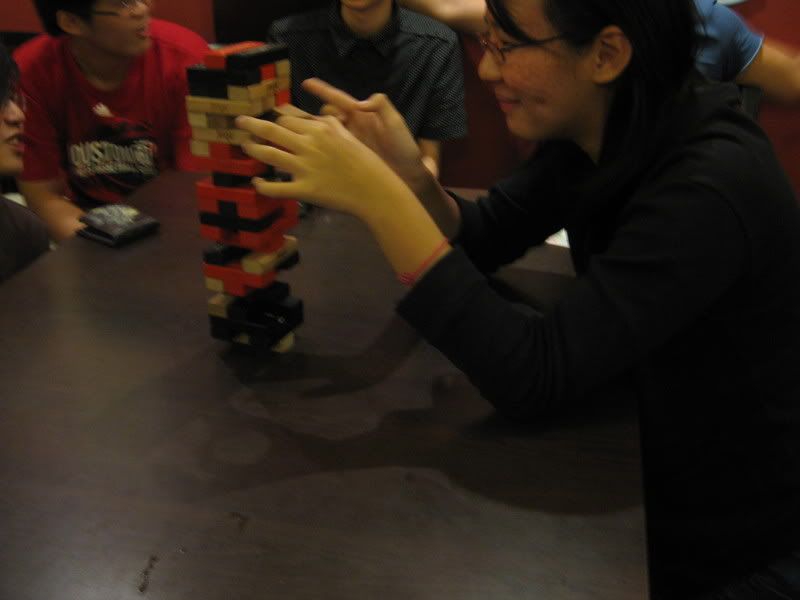 (anyone do edit this post, cause there seem to be missing information)
there's great food/great drink/great company = FUN ((:
3month friendship still stay strong for a year!!
WHERE ARE THE REST.!! COME NEXT TIME OK.
hahaha KEEP IN TOUCH PPL =DD
next time meeeet at esplanade play murderer hahahhaa =DDD
till the next time we meet
all the best in everything((:
mel.
*5:41 PM

Tuesday, March 18, 2008
ROAR
why this place.. has turned from a hotspot for us PAE07b5ians
become
desolate
barren
void of life
dead
what happened to the people who go, "dont let this blog die?"
just a suggestion, hope its not to hard to ask for but,
could everyone just set aside one day in the near future
n commit? so everyone can be free. XD
*9:05 AM

Monday, December 17, 2007
http://redsports.sg/2007/12/15/sports-supports-youth-olympic/#comments
: pls n thks! we need 2010 signatures. it's all for a gd cause. a nation's effort nv fails to touch ppl's heart
(:
*4:46 AM

wo men jia de ah BAO(:



woots sweet and nice
hahaha congrats congrats
may her singing career starts to LIGHT and glitz up
*4:43 AM

Tuesday, December 11, 2007
thankiew Melise for the wonderful xmas post!
anyway, here are the details for the next gathering.
DATE: 21st dec,

friday
TIME: 12PM
VENUE: SOMMERSET MRT, SEOUL GARDEN @ TAKA.
here's the plan.
we'll have lunch,
followed by either KBOX(waffles&gina's fav) or just sit down and chill!
pls go okay!
take it as our 1 year early anniversary as a class :)
with much love despite her busy schedule,
VALENE :)
*8:28 AM

Saturday, December 08, 2007
Click for Christmas
!!!!
Christmas is a time for love and fun,
A time to reshape souls and roots and skies,
A time to give your heart to everyone
Freely, like a rich and lavish sun,
Like a burning star to those whose lonely sighs
Show need of such a time for love and fun.
- Nicholas Gordon
Retrieved from fg-a.com
it has been how many months ..
the blog/taggers is/are so ON
sweet.time to do some updates..
Ding ding dangggg
Ding ding dangggg

Yes i know
!!
Christmas
Alchemy beaming across the little land of Singapore
NOt to mention ZERO SEVEN BBBB FIVE 's class website
with ON ppl like us
the blog must also be steadyponpipi rightt!!?
hopefully the ON'thusiasm is still on laaa hurr =D
LOL
i'm sure you FEEL something for christmas!!! YUP!!
i decide to decorate the place with
A
christmas tree. However, i had problem selecting
A
christmas tree, so i decide to blog with.. treeeesssss and songgs
(i just randomly click on imeeem, so ya do add more if not enough, MY TREAT hahhaa)
We shall end the year with a sparkling month, DECEMBER.
anyone who has any idea of any outings DO PLAN and go ahead with it (:
Lets end this post with something very very very creative and interesting i found online
For clearer version (WHICH I PREFER)

(:
MEL (who will be stress over her projects till she submits every piece of work)
imnotrandom
ILOVEXMAS!!
*3:00 AM

Monday, September 10, 2007
these are pictures for THOSE WHO ATTENDED to steal;
the rest just look and cry.
YOU GUYS ARE SORELY MISSED!
and the next gathering will be during the JC 2 months holidays.
NO EXCUSES FOR THE JC PEOPLE NOT TO TURN UP NOW OKAY!
WITH LOVE, VALENE
PS: thanks to all who turned up. LOVE U GUYS!

*2:46 AM

Thursday, August 23, 2007
HELLO B5!
this is the details for the next gathering.
date :
7th september, FRIDAY
venue: valene's place, blk 444 sin ming ave #25-453
time : tentatively 6pm------- ALL NIGHT THROUGH!
we'll have pizza, kfc, mac, drinks, alcohol, MAHJONG, daidee.
basically, FUN FUN FUN!
to the jc peeps: i know promos are coming up for u guys, but please try to at least make it til a lil bit later? you can bring your notes, i'll dedicate a room for u guys to study.
to the poly peeps: ITS HOLIDAYS PEOPLE! if u din turn up, I'LL SMACK YOUR ASS THE NEXT TIME I SEE YOU! you have NOOOOOOOOOOOOOOOOOOOOOO excuse to not turn up.
my parents are allowing a overnight for you guys.
FIRST TIME OKAY!
reply me by email, or sms.
check out http://07b5.blogspot.com for more details yah!
and im writing a testimonial for all of you.
save cost!
with love,
VALENE!
*7:47 AM

Monday, August 06, 2007
HAPPYBIRTHDAY TO EVERYBODY
ESPECIALLY AUGUST BABIES
AND
TITUS
whose bdae falls on 6th AUGUST
from ur dearest classmates(:
-flash removed-
cause the backgorund soung is abit ....
so ya click on the link below for the TURTLE flash card (:
LINK BELOW
kLUH DONT BE too stressed up ppl(:
stay happy and bubbily like mr turtle
cheers !!
mel'
*3:54 PM

Wednesday, July 25, 2007
Kudos to Debbie and Doti, not forgetting pikachu =p!
For what you may ask?
Keeping this blog from 'crossing over' to the dead blog side
a~~nyways..
what up with you peeps??
been a while since we've seen each other! 'cept maybe debbie, doti and pikachu..
so..i'll like to make a pic collage of us people, in our before after sorta thing..what we looked like at MI and wad we look like now..
so!!
send me a most recent picture of yourselves..make it as handsome/pretty as possible!!
lookin forward to it..then after the collage is done..i'll up it on the blog...so everyone can see..
Signing off
Ezra
p.s. u can send it to me if u catch me online (all the best doin tht) or email..THX!
*7:22 AM

Saturday, July 14, 2007
we're so not gonna let this blog DIE.
says MELISE, DOROTHY and DEBORAH!
cos we just miss b5 so so so so much!
*deborah
*7:05 AM

Wednesday, July 11, 2007
....where our caming sessions began.
i miss my orange bag which broke in MI.
i miss taking $2.30 1hour bus rides.
i miss tying up my hair to school.
i miss my school uniform.
i miss skipping pe.
the crunches and the runs.
i miss lit lessons.
the poems and the rhymes.
i miss econs even.
with the demands and supplies.
i miss GP lessons.
the jokes that made us cry.
i miss mgt of business.
the games we had to lie.
i miss maths lessons.
mr ho we couldnt find.
(he's too short!)
haha okay random post.
hope all of you are doing fine.
in your new schools.
new friends.
new environments.
for the times we shared,
B5 let's HI-FIVE!
*deborah
*8:19 AM

Sunday, June 24, 2007
HELLLLLLOOO BEE5!
how are you guys now?
thanks many many to ken for sms'ing me the email and pd of the account, cos i forgot.
hurhur
anyway.
there are 2 alternatives for the next gathering.
1) mahjong/bridge/daidee, fireworks gazing, alcohol @ my place on august 9th 2007!
or
2) bbq at east coast. however food will be a problem cos our beloved ken is a vege. but i believe we can work things out!
TAG UR OPINION OKAY! then i'll confirm asap.
miss u guys many many many many many super many!
VALENE =)
*12:15 AM

Saturday, May 12, 2007
Aite guys...more info up..heard plans bout my family goin overseas in the 3rd week of june
is tt alrite with u peeps?
-Rick
*9:41 AM

Friday, April 27, 2007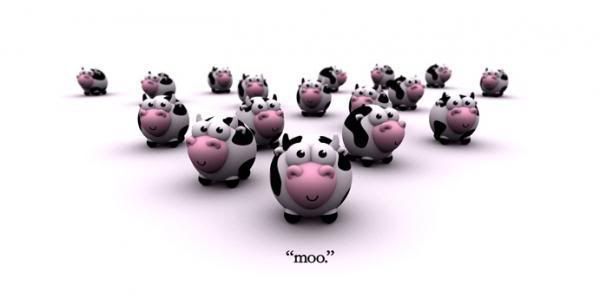 hahaha COWS
do you notice "cows" planted everywhere around town?!
yess im very fascinated by them
lol
i seem to be the most un-STRESSED person for the moment
one fine day we shall all come out and MEET with our JC uniforms (:
hahaha
I want SA's uniform!!
ok STUDY hard !!!
mugmugmug
Mel '
*11:54 PM

Tuesday, April 24, 2007
and oh one thing....
DONT MESS MY PLACE UP PLEASE!!!
kinda dumb request huh??
holdin a partay and askin not to mess it up...
anyway...
i'll confirm the thing ASAP!!!
aite
peace out
Your ever so weirdly random starfish
Rick
p.s. i gotta new name..Rick Martinez...awesome huh??
*7:39 AM

Monday, April 23, 2007
AITE ALL MY B5 HOMIES!!! WAD UP Y'ALL!!!
School's started stressed out yet? (i'm talking to the poly peeps, JC peeps are already stressed i know..EXCEPT EUGENE!!!) so...keep urself free during june...
coz
My parents have plans on bring my family overseas!!!
what does it have to do with you peeps??
Aite...here's the deal...
THEY AINT BRINGING ME!!!
I got the whole crib to myself!!
so wad does that mean??
PPPPPAAAAARRRRRTTTTTAAAAAAYYYYY!!!
well..that's provided my parents go along with the plan and bring my family(without me) overseas...
Guys..betcha reali miss each other..so..my place..to catch up on old times..hahah
so...i'll keep things updated
tentaively..
LOCATION: 112 Ave 1 Potong Pasir #03-654
Time: TBC*
Date: TBC* but its during june
*To Be Confirm
So i hope it'll give sometin u peeps to look forward too...
oh yeah..stay overs are fine...i got enough rooms.
oh yeah..one request..try to restrict it to B5..
its a B5 members only thing..
so yeah..hope to see u guys..
p.s. partay at my house is like a chalet..but its nearer than pasir ris..but no facilities. =(
*7:19 AM

Saturday, April 21, 2007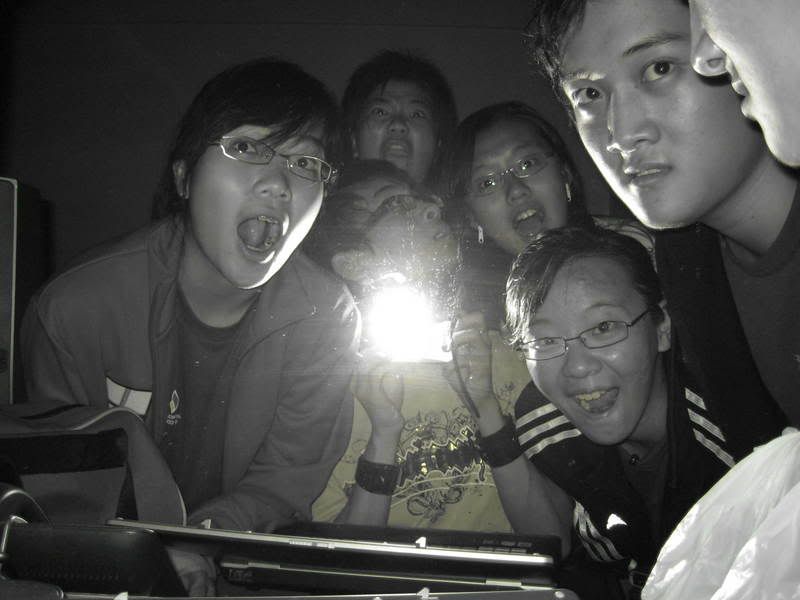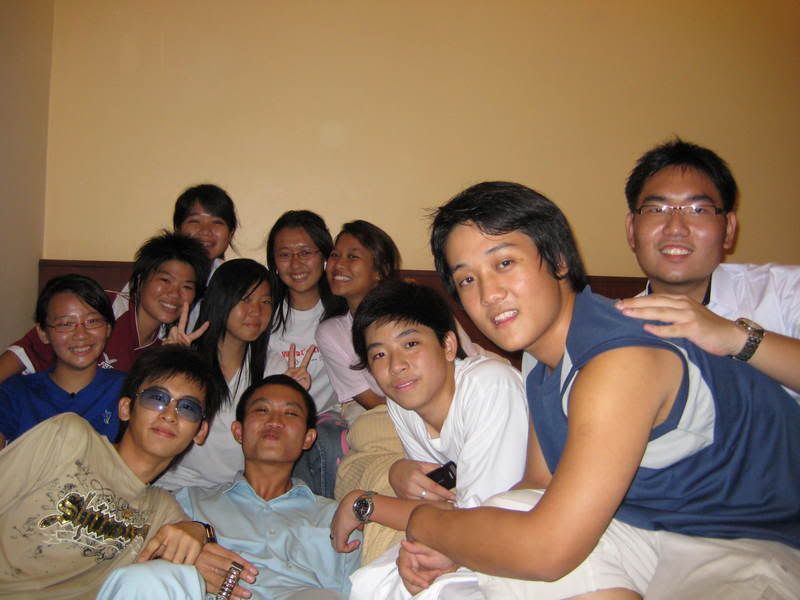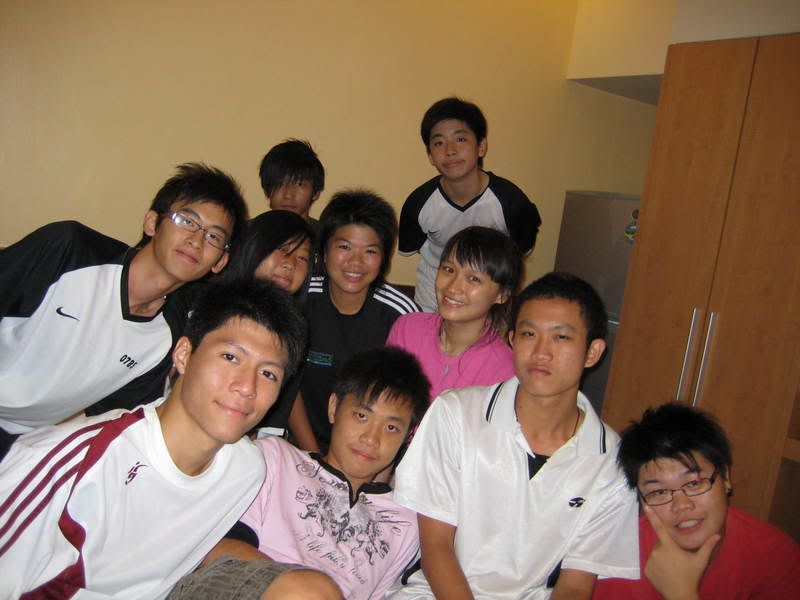 wheres everyone? :(
in the next gathering ..
all must APPEAR K!!
*8:20 PM